Book Config
1. Basic info: Book name, author, category, website and description.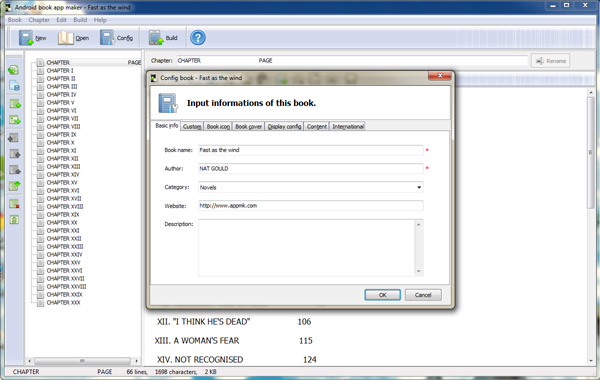 2. Custom: Self-define book version information such as "Publishing House", "Translator", etc.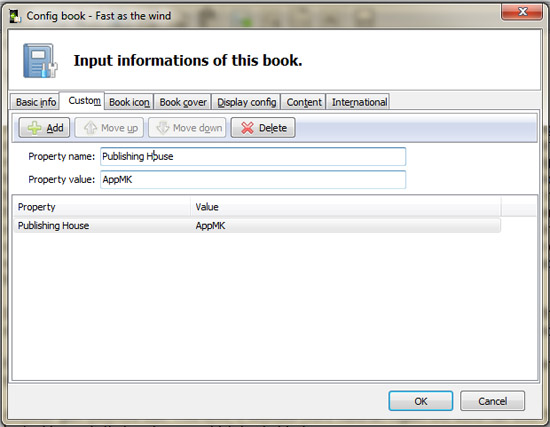 3. Book icon: Click the option "Book icon " to setup book icon which displayed on Android screen. You'd better prepare 3 icon images and the ratios we recommend: 32x32; 48x48 and 72x72.

4 Book Cover: we recommand resolution ratio: 400x568. Of course, other size are acceptted, if only it is suitable.

5 Display Config: you can control sreen light, Day\night reading mode, font size, line space, etc.

6 Content: Encrypt your content or not in case someone extract from the output eBook.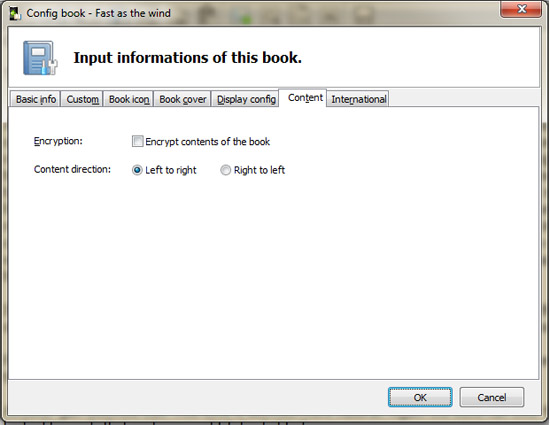 7 International: Use your preferred language for your book info.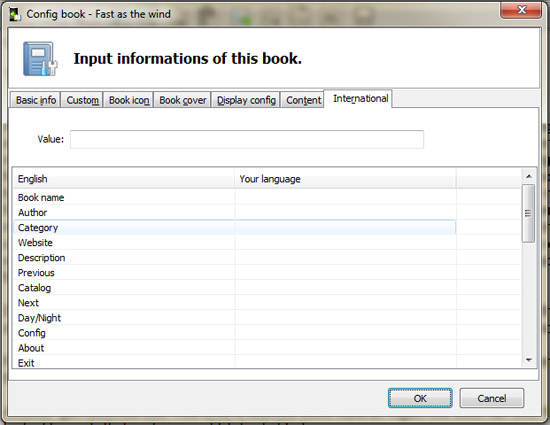 8 At last, click "OK" to begin to fill content for the new book.