Quick Start:
Main Interface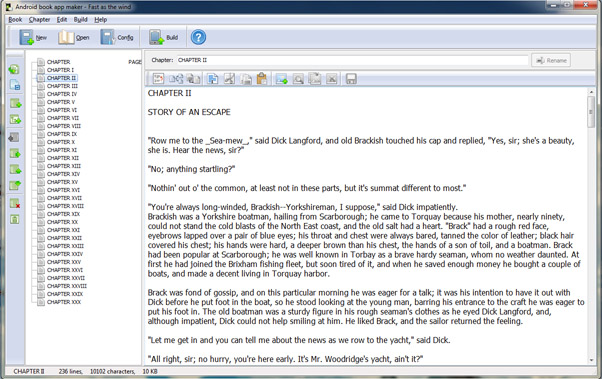 Create a new book via clicking button and set the basic information of current book.
Click icon to import text files.
Optional, edit chapters and contents,
Click icon to output eBook. After you build the book app, you can connect your PC with Android device, and the book app will install on your Android device antomatically.