Interfaces:
This part introduces Android showcase app maker menu. (After each option, you can see its hot key prompt.)
1 File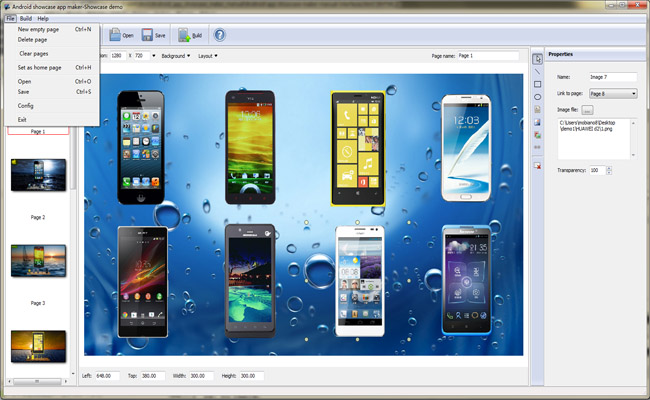 <1> New empty page: click it to add a empty new page.
<2> Delete page: delete pages you don't need.
<3> Clear pages: click it to delete all pages.
<4> Set as home page: select a page and set it as home page.
<5> Open: click it to open a XML format demo.
<6> Save: save all the changes after editing.
<7> Config: define application information: application name, icon and background music.
<8> Exit: exit Android showcase app maker.
2 Build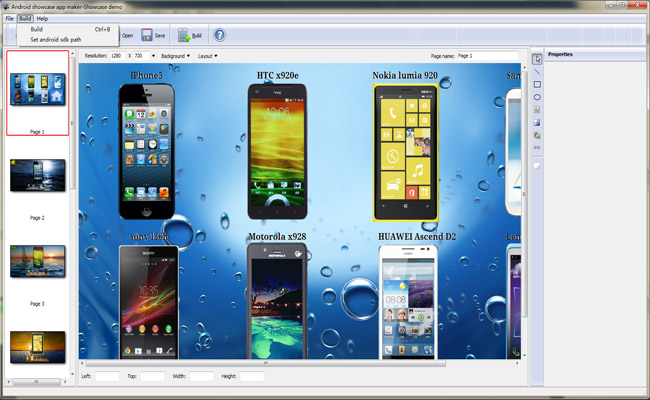 <1> Build: enter in the window of building showcase demo app.
<2> Set android SDK path: once you setup its path, and when you upload the showcase demo app to Android Market, you will never encounter the warning of zipalign.
3 Help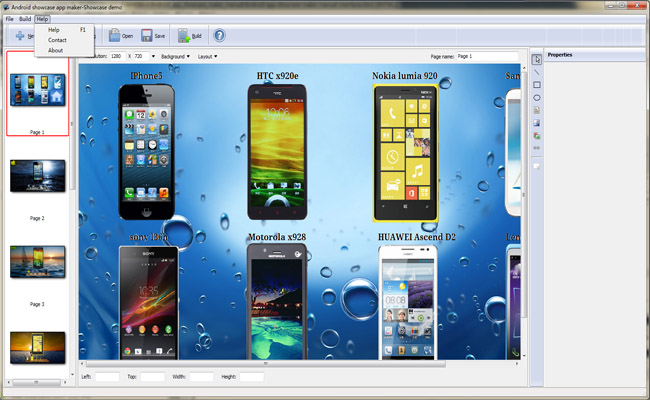 <1> Help: open Android showcase app maker manual to obtain more detailed guidance.
<2> Contact us: through it, you can visit support page and then contact us support team.
<3> About: version code and license information.